Welcome to EventPermits
– Because Where You Permit Matters ™
What We Do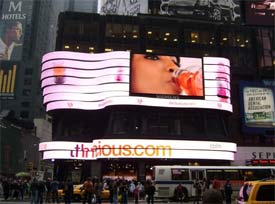 Our experienced permit services team works exclusively with advertising, public relations and special experiential event marketing agencies. We help to strategically navigate your brand client's project through the red tape of the special event process, in order to secure the necessary permits required for a successful event marketing campaign, promotional activation, or mobile tour for cities, fairs or festivals sampling locations in markets including New York (Times Square), Los Angeles, Chicago, Philadelphia, Boston, San Francisco, Washington, D.C., Miami Beach/Ft. Lauderdale, and many more.
Who We Are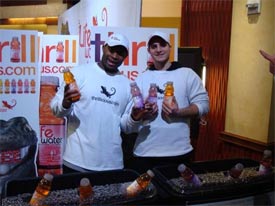 Our team is comprised of top professionals from the special event, sports marketing and PR industries in the nation with headquarters based in the heart of New York City along with fully staffed offices in Atlanta, Chicago, New Orleans, and Toronto. From a Times Square public relations photo op to permitting locations for a 28-stop NASCAR mobile marketing tour to a product launch at the NFL Championship game, we have done it all!
Because of decades of relationship-building and experience, EventPermits is able to recommend and access the very best sites and venues for your specific needs and ensure all regulatory compliance with our in-house legal and security teams. Our unique and proprietary Event Management Site (EMS) micro site program allows us to construct a password-protected, project specific site for a client's access for larger programs in order to have all permits organized and accessible from the road for your tour managers. This includes all of a project's key information in a single online location that allows you or your client to upload to including training manuals, site maps, contact numbers, media talking points and "real time" automated e-mail updates.
Learn More About Stella Fitzpatrick on Google+